KiDO Nursery aim to provide high quality parent & child activities program in a fun, creative, safe, and homelike environment that supports the family, respects the child, and develops confidence and self-esteem while encouraging social, physical, intelligence, creativity, and emotional development.
We are committed to nurturing children, treating them with understanding and positive reinforcement, maintaining a supportive and noncompetitive atmosphere, and making learning fun and exciting.
KiDO Nursery is dedicated to improving the lives of Thai children and families. Our mission is to create facilities, programs and services that empower youngsters by helping them acquire the skills, confidence and positive self-image needed to become healthy young adults (body & mind).
If you share the same passion and look to be part of a loving & caring team, please reach out to us!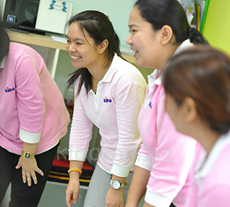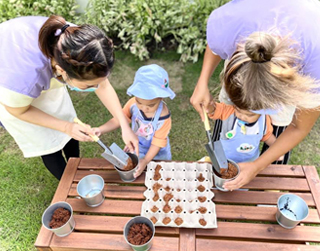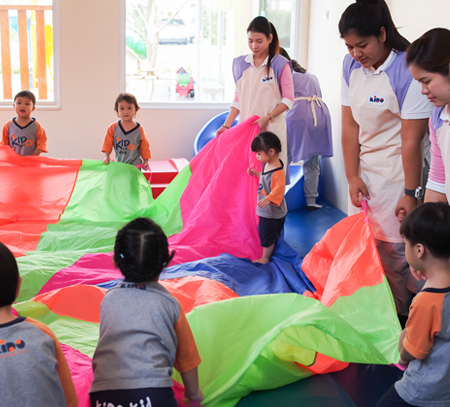 Teachers or Assistant Teachers
Job Requirements :
Leading and assisting child using KiDO proprietary Early Childhood curriculum
Lead, manage, and assist Care Givers in providing child care services while classes not yet in sessions
Administration work as required
Personal Characteristics:
- Love to be with children
- Able to sing English nursery rhymes and songs
- Strong leadership skills
- Service-minded
- Like to work as part of a team
- Creative (Considered a Plus)
Educational and Skill Requirements:
Bachelor Degree, preference given to candidates with
Early Childhood Education or Related Degree
English Language Programs
Fluent in English verbal & reading skills
Quality Audit & Assurance Manager or Associate
Job Requirements :
Conduct Branch Assessment & Audit for all Bangkok branches and selected Upcountry Branches
Produce Assessment Reports
Report improvement Progress to Supervisor & ensure follow-ups
Sustain & publicize KiDO Quality Image & Goodwill:
Help support Quality Improvement Program
Personal Characteristics:
- Natural connection to the Early Childhood industry
- Like to work as part of a team
- Good interpersonal & social skills
- Good attention to details
- Like to travel and is fairly independent
- Has good sense of personal responsibility & accountability
Educational and Skill Requirements:
Bachelor Degree, preference given to candidates with
Early Childhood Education/Development Degree
Business or English Language Programs
Fluent in English verbal & reading skills, fair level of writing competency
Application Procedure:
Please send application letter with resume and a recent photo to support@kidothailand.com or mail to:

Attention:
Human Resource Support
KiDO Head Office
1003/6 Soi Prachachuen 30, Prachachuen Road
Wongsawang, Bangsue
Bangkok 10800