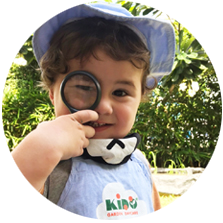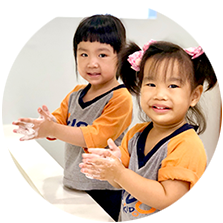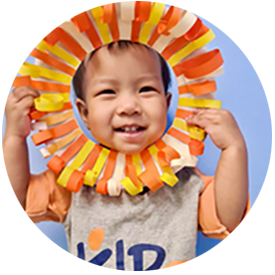 KiDO Daycare aims to provide the BEST Care and Education for your children and a great service to you, mums and dads! We provide a safe, caring and stimulating environment where each child's individual needs are considered to ensure that they feel secure, happy and confident in order to develop essential early life skills.
Every day at KIDO Daycare is carefully planned to ensure your child receives the best learning opportunities in a safe, fun and caring environment whilst ensuring we meet the individual physical, social, intellectual, emotional, creative, and language development needs of each child. Each element of KiDO curriculum, environment, and staffing is a reflection of our underlying educational philosophy and psychology (developmentally appropriate and child-oriented).
At KiDO Nursery we believe that 80% of brain development happens before children are six years old. Therefore, KiDO programs and environment are aimed to help the child practice their physical, social, emotional, language, intellectual and creative skills. At KiDO childhood is a journey full of adventure…not a race.
Playing and learning are not two separate activities, they happen at the same time. Many opportunities are provided at KiDO Nursery for Play and Learn.
The philosophy of the KiDO program is developmentally appropriate and child-oriented, encompassing the development of the child. KiDO Nursery staff pay close attention and respond to each child's interests, abilities, and learning style. Using a variety of hands-on materials, learning is made fun and functional. The children have opportunities to explore a wide variety of new learning concepts, activities, and play materials, which promote their motor, cognitive, social, emotional, and communication development.
Our curriculum is balanced between indoor and outdoor play activities, as well as a variety of individual, small group and large group activities.
KiDO Nursery team is composed of the most passionate, competent, experienced, and professional staff dedicated to ensuring the best care and development for all KiDO little ones.